WHAT OUR CUSTOMERS SAY ABOUT US

Greetings. You currently host a couple of my domains and have for quite awhile (with awesome service, I must add!). I recently bought a new domain and wanted to see if it would be too much trouble to replace one that I haven't been able to use much....my new domain is walkonfire.org.
Cryss Blackwolf www.walkonfire.orgww.walkonfire.org
I have been hosting with you guys as a reseller since 2000 andI have not found anything coming close to your excellent uptime and personal customer support elsewhere. Your domain name with free hosting offer is the best deal on the web!
J. Pieterse
www.thehostingfactory.co.za
www.thehostingfactory.co.za
w.thehostingfactory.co.za

*Subject to our Bandwidth and Disk Usage Policy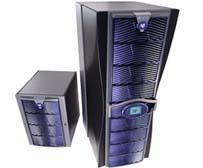 START YOUR OWN HOSTING BUSINESS
Since we started way back in 2000, top5hosting.com has helped many resellers to set up their own profitable web hosting business.
You might feel that you do not have the technical knowledge or business skills to do this. Fact is, many of our most successful resellers started with virtually none of these skills, and with our help they became very successful.